League News
AGM notification has been sent to all clubs - If you have not received it please contact the League Secretary
2015 Division Winners
Div 1: Thame Town 1
Div 2: Aston Rowant 2
Div 3: Cropredy 1
Div 4: Great Brickhill 2
Div 5: East Oxford 1
Div 6: Banbury 4
Div 7: Cropredy 2
Div 8: Aston Rowant 4
Div 9: Great & Little Tew 4

Umpires Courses
The next Level 1 Umpires course will be held in Nov/Dev 2015
Details can be found here
Annual Dinner 2015
We are delighted to announce that we have secured Jason 'Dizzy' Gillespie of Australia as this year's speaker - this is typical of the Aussie style to come in head on to an English audience after losing the Ashes!!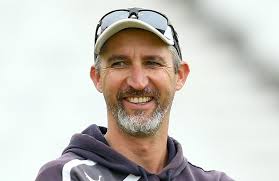 This year's event on 31st October falls on the same day as the Rugby World Cup Final, so we have arranged a private bar in the Kassam with multi-screen broadcast of the event from 3:30, ready for the 4pm Kick-off to ensure you don't miss either event The bar will remain open until 12:45 am with the doors being closed to send you on your way at 1:00am

Tickets are available by clicking here
More details are here
and the menu here
Cherwell League in the News
Scroll down for the Banbury Guardian cricket news
The Oxford Times | Cricket
Thu 1 Oct 2015
HARRISON Ward said he has had his 'best summer yet' after signing a two-year deal with Sussex Academy.
Thu 24 Sep 2015
LUKE Ryan has not ruled out the possibility of former Australian Test player Tim Paine keeping wicket for Banbury again next year.
Thu 24 Sep 2015
RICHARD Kaufman was Oxfordshire's top-performing batsman during their Unicorns Counties Championship campaign.
Mon 21 Sep 2015
OXFORDSHIRE cricketer Jack Taylor was made man-of-the match after helping Gloucestershire beat Surrey by six runs in a thrilling Royal London One-Day Cup final at Lord's on Saturday.
Thu 17 Sep 2015
JACK Brooks has set his sights on becoming part of an historic achievement by winning the LV= County Championship three years in a row.
Wed 16 Sep 2015
WESTBURY completed a memorable league and Airey Cup double when they crushed Great Horwood by ten wickets in a one-sided final at Charlbury on Sunday.
Sat 12 Sep 2015
Aston Rowant won the Oxfordshire Under 17 Honey B Trophy final with a two-wicket victory over Cumnor at Horspath.
Thu 10 Sep 2015
Jack Brooks enjoyed another memorable day for Yorkshire today, hitting a half-century at Lord's.
Banbury Guardian - Cricket Feed
Wed 7 Oct 2015
Marcus Rump led the way as Charlbury A beat Azad by three runs on the opening night of the division three season in the Banbury Indoor Cricket League.
Oxford Weather
This weather forecast is generated by the Met Office Weather Widget